PRUDENT PET BREEDER PROGRAM
You Invest a lot of love into your work.
Ensure that care continues.
As the first love in a dog's life, breeders are dedicated to passing along knowledge and care to be certain their pups are in good hands.
Pet insurance seems intimidating but Prudent Pet makes it easy for you to understand, and simple for pet parents to use. We supply breeders and their customers with the right information and coverage they need.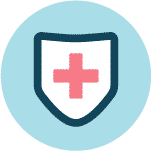 Custom Plans for Pet Parents
Policies are customized with an adjustable reimbursement amount, deductible, annual coverage limit, and preventive care add-ons.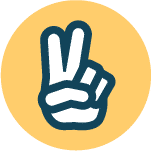 Peace of Mind for You
Breeders can rest assured knowing they partner with a trusted pet insurance provider.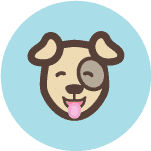 Referral Program Breeder Benefits
Breeders provide pet lovers the opportunity to bring home a happy, healthy dog. You're the expert, and with Prudent Pet you can continue to share your knowledge and give confident recommendations.

Support Your Breeder Health Guarantee
We partner with responsible breeders who understand pet insurance is necessary for puppies, since no pet insurance provider covers pre-existing conditions.
Making sure your dogs have coverage helps avoid unneeded returns from customers.

Get Free Puppy Kit Material
Prudent Pet supplies Breeders with puppy kit materials. It's free education for customers and one less expense for you.
Like you, we strive to provide the best guidance for pet owners with complimentary handouts as an additive to your helpful puppy kits.

Provide White-Glove Service
Prepare customers for unexpected vet bills and make sure their puppies are covered. Puppies are naughty and breeders know this better than anyone.
From foreign object consumption to broken limbs to illnesses like giardia, puppies are prone to accidents.

No Cost or Obligations
Joining our Breeder Program is free of cost, contracts, and commitments.
Our goal is to help protect our furry friends. Whether you refer one or 100 customers, we are appreciative of the opportunity to work you.

Direct Access to a Prudent Pet Agent
As one of our partners, you'll have direct access to an agent who can answer your questions about policies, coverages, and the Breeder Program.
You provide excellent service to pet parents, so we provide the same white-glove service to you.

Constant Support
We're grateful to work with pet lovers like you and are ready to answer your questions, and assist your customers with theirs.
Our dedicated rep and a licensed agent are here to support your pet families every step of the way: from puppyhood to senior living.