If there's one thing you take away from this article, it's that pets just want to be included. Whether you're snuggling on the sofa, watching holiday movies, or baking family dishes with loved ones, your furry friend just wants to feel a part of the fam bam.
You may have taken your pet boating or hiking in the summer, but now that 30 degree temperatures have become, "the norm", you've found yourself laying around the house with your fur pal more and more. Despite the frigid temperatures, there are so many fun activities you can do with your pet. We wanted to highlight a few of our favorites.
Wrapping and Opening Presents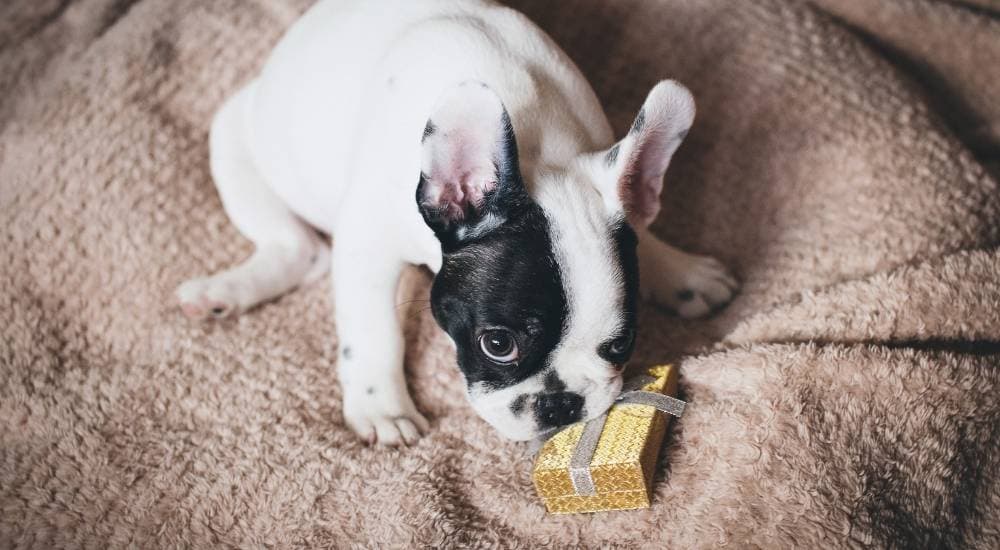 Don't let the kids have all the fun! If you want to get your furry pal in the holiday spirit, learn how to make engaging presents they'll love to unwrap.
What you need:
Large or small boxes (2-5)
Tissue paper, kleenex, toilet paper, etc.
Small training treats or kibble
New toys and ones they already have
Directions:
Grab your box and fill it up with torn pieces of soft paper. Fill it to the brim and make sure the pieces are sprinkled haphazardly.
Hide toys and treats/kibble inside the box and in crumpled pieces of paper.
Tape and wrap up the box.
Give it to them and let them dig through the box to find all the fun little surprises.
Disclaimer: If you have a dog that chews or shreds, make sure to give them the box in another room where it will be easy to clean.
Similarly, you can stuff their stocking with healthy kibble and treats for the holidays.
Making Homemade Treats for Your Pet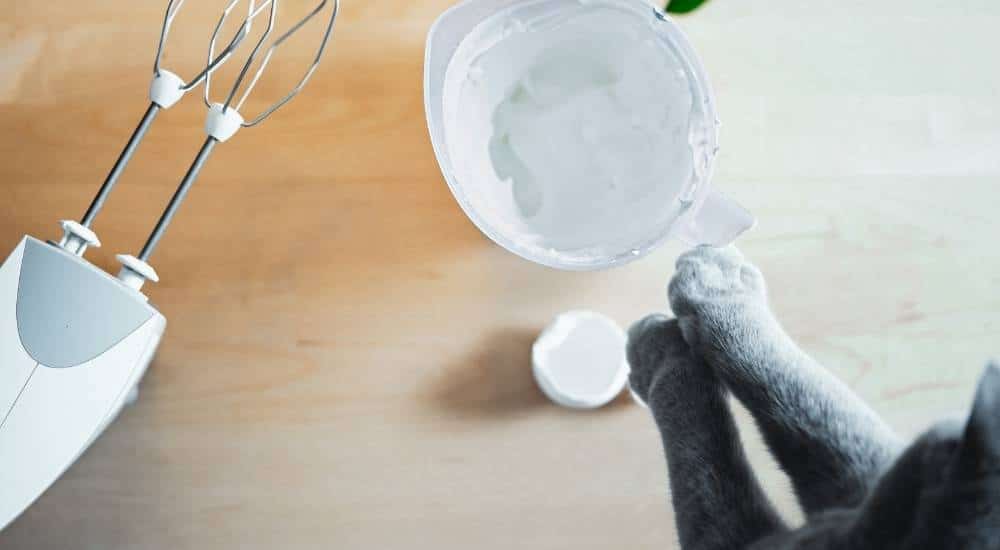 If you're having a baking day with the family, include your four-legged friend by whipping up some tasty dog and cat-friendly treats in addition to your human-friendly cookies.
Gingerbread Dog Cookies
Ingredients:
1 1/2 cups all-purpose flour
1 tablespoon ginger
1/2 teaspoon cinnamon
1/4 teaspoon cloves
1/4 cup molasses
1/4 cup water
2 tablespoons vegetable oil
Directions:
Preheat your oven to 325°F.
Prepare a baking sheet with wax paper or silicone mat.
Whisk together all of the dry ingredients in a medium-sized bowl.
In a separate bowl, whisk together molasses, water, and veggie oil.
Slowly mix liquid ingredients into the flour mixture, making sure to stir until combined
Roll dough to 1/4-inch thick and cut into gingerbread shapes.
Bake for 20 minutes and allow cookies to cool on the baking sheet.
Want to add icing to your dog-friendly gingerbread cookies? Try this:
Icing Ingredients:
¼ cup of cornstarch or rice/potato flour
¼ cup of water
2 tsp. of honey (Make sure it's not high fructose corn syrup.)
1-2 drops of food coloring (Make sure it is safe for pets by reading the labels. Always make sure it does not have xylitol: a sugar-free additive.)
Icing Directions:
Place your cornstarch in a medium-sized bowl.
Add the water slowly – a teaspoon at a time.
When you've added ⅛ of water, stir in the honey. Then add the remaining water until you reach your desired consistency.
If you want three colors: red, green and white, divide the icing into three bowls.
Add one to two drops of food coloring and mix until you get your desired color.
Apply as desired to cooled dog cookies/biscuits. Refrigerate for best results.
Holiday Cat Cookie Recipes
Since cats are carnivores, it's important to give them protein in their yummy treats. Here is a recipe of one of our favorites.
Ingredients:
1 egg
¼ cup of your cat's favorite "meat" shredded (chicken, tuna, salmon, etc.)
½ flour
½ oats
1 tbsp vegetable oil
Directions:
Preheat your oven to 350°F.
Whisk your egg until nice and smooth.
Empty ingredients into a mixing bowl.
Combine with a spatula or spoon until you get a thick paste-like consistency.
Use a cookie cutter or mold to shape tablespoon sized "cookies".
Bake for 7 to 10 minutes and let cool before serving.
Winter light displays aren't just for kids, pets love them too! If your pet is comfortable riding in the car, find a lights display you can drive through. Roll down the window and let them enjoy the twinkling festivities.
Can't find tickets to a lights display? No problem! Bundle up (don't forget the doggy coat and boots) and take a walk around your neighborhood at night to view your neighborhood lights. Always make sure your dog is comfortable walking at night and wear bright, reflective clothing (or collars/leashes) to enjoy safely.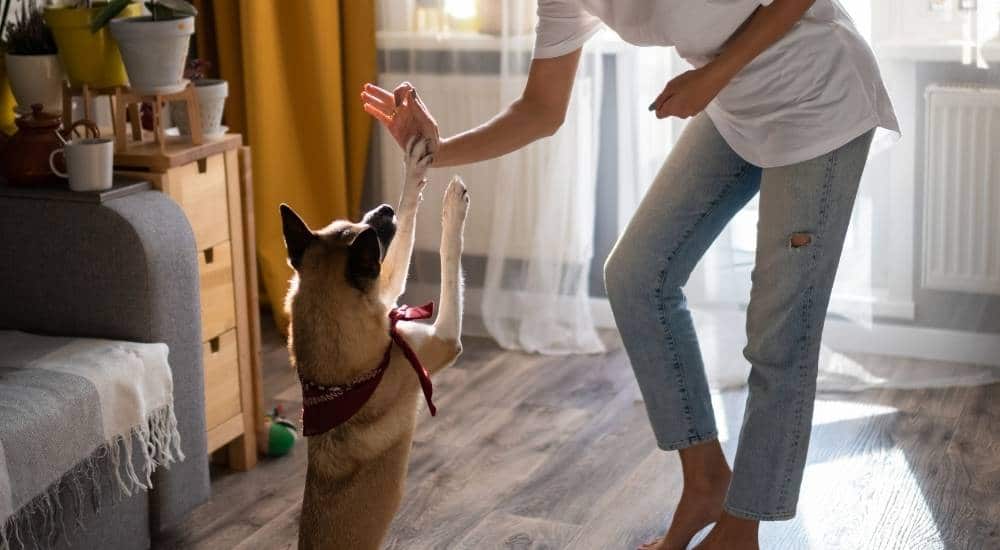 Since the pandemic has started, most in-person training has been put on hold; however, that doesn't mean your pup or kitten needs to pause their lessons. Many dog trainers have taken to Youtube and online forums. These virtual obedience classes make sure your pet isn't getting too behind on their "studies". Look for both free and paid classes that you can take at home.
Here are just a few of our favorites:
When choosing the right virtual dog training course, always make sure that their teachings align with how you want to teach your dog.
For example, if your pet is food-motivated, don't choose a trainer that focuses on petting or toys as a reward – and vice versa. Also, if you don't agree with the way the trainer is instructing, drop it immediately and choose a different approach. Not all training courses are alike and you should always feel comfortable when trying a new one.
Not a fan of learning via Zoom? No problem! Many training facilities have outdoor dog training where you can keep socially distant while still learning your basics.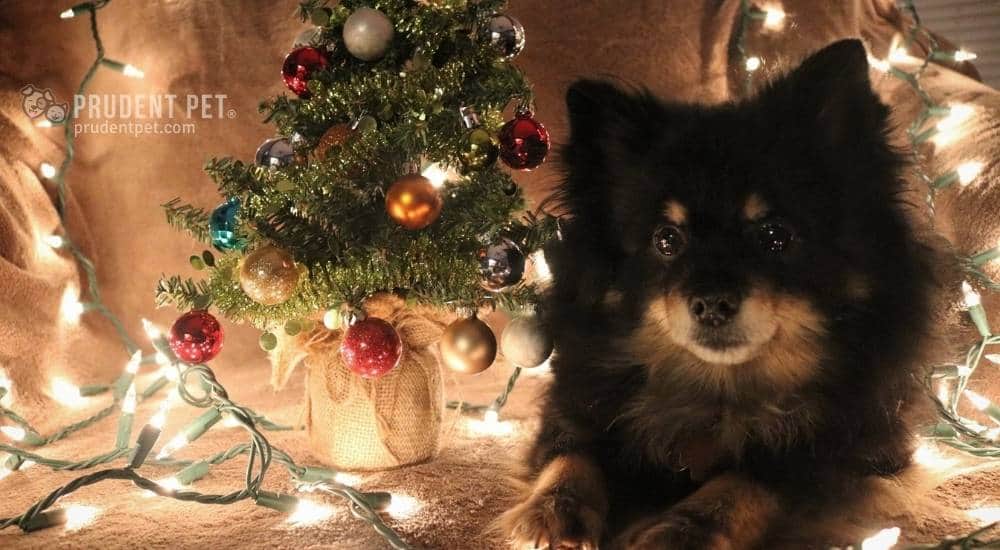 If you've ever been on Instagram, you know how many people and pets get into the art of holiday photos. Here are a few tips and tricks to get your furry friend camera-ready this season.
Get an outfit that fits comfortably. When your cat's sweater is two sizes too small, they're going to be one cranky kitty. Be sure the outfit doesn't stick to their fur, is comfortable to walk in, and doesn't feel too scratchy or stiff. Also, knowing if your pet hates hats, being too warm, or can't stand booties, is obviously important.
Don't keep them waiting too long if you're planning to take their picture. For the most part, getting your pets to pose is nearly impossible. Instead, take photos of your pets doing fun activities like opening their presents, eating a dog-friendly holiday treat, playing in the snow, or cuddling with grandma. Those are the pictures you'll want to keep for ages anyway.
Use natural light from outside or opt for some sparkly holiday lights. Overhead, camera flashes, or fluorescent lightning will make their eyes look red or beady. Instead of unflattering photos, you'll get soft, warm pictures that make everyone look better.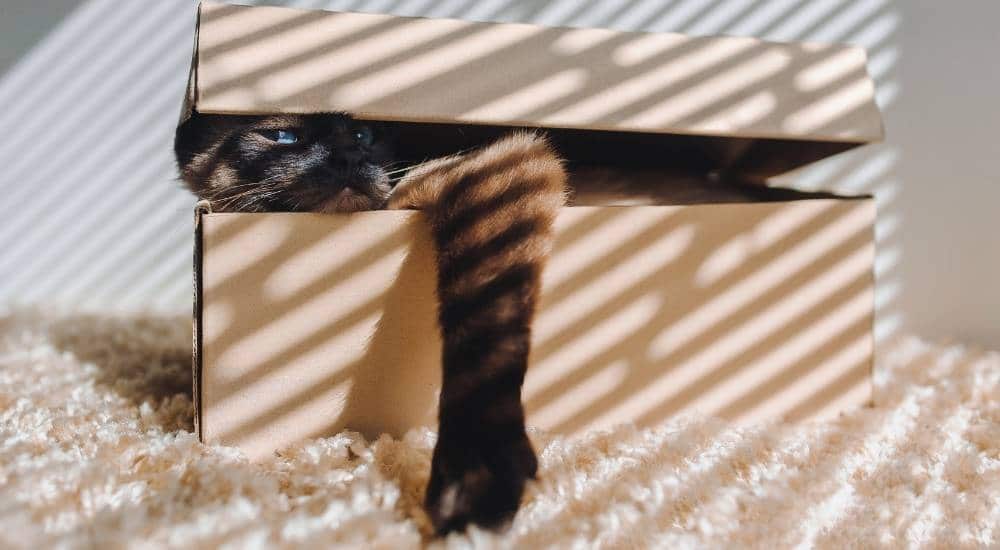 Don't feel like braving the cold, wind, and ice? Try some fun inside games with your pet to get them both mentally and physically worn out.
Hide-and-go-seek
This one is definitely one of our favorites for both cats and dogs. Have one person hold your pet while you go hide. If it's your first time playing, make sure to hype your pet up and get them in an excited mood, then either bring a treat or their favorite toy to entice them. Go ahead and hide somewhere easy the first time, getting more and more difficult as time goes on.
You may start noticing your pet looking in old spots they've found you in previously, which is always fun to see. Be sure to only play hide-and-go-seek in 30 minute increments to keep your dog from getting frustrated or exhausted.
Disclaimer: If you have an insanely rambunctious, black and whie Labrador mix who goes by the name of Mia, you may be forced to play this game every waking moment.
Obstacle Course
If you have a basement, living room, four-seasons room, or lounge, you can set up a mini indoor obstacle course for your best bud. Use rolled up blankets, boxes, air mattresses, plastic bins, etc. to have them jump over, on top of, or maneuver around.
Always introduce new materials slowly and never force your pet to engage with the obstacles. Use treats as reinforcement and make sure to clear glass, sharp ends, cords, etc. from the area before playing.
Scavenger Hunt
Hide your cat's or dog's toys around the house in places where they can sniff and reach. Make sure to show them where the first one is and then hide it again to initiate the hunt. You can leave clues for your pet by placing bits of treats close to the toy or vice versa.
This can be a fun game for both cats and dogs of any age. Let them explore and sniff out the toy without giving too much help. Always close doors you don't want your pet to get into.
Teach Your Dog a New Trick
If you're stuck inside with nothing to do, you can always teach your pet a new trick! Teach your cat to jump up or down from their perch, give you their paw, or clean up their toys (what a useful trick!). For dogs, you can teach them to close doors, go to their bed, or bring you certain toys (maybe even a beverage from time to time).
Make sure to repeat the command using only one word. Use an even tone and only reward them when they get it right. It's important to be patient and not get frustrated with your pet. Practice 10 minutes on and 10 minutes off so they don't get bored.
Interactive Cat Puzzle
Dogs can't have all the fun! If you're looking to entertain your kitty cat on a cold, winter evening, we've got a solution for you. Our makeshift interactive cat puzzle box keeps cats entertained by forcing them to problem solve.
Directions:
Get a cardboard or shoe box.
Cut small holes and squares into the sides of your box.
Fill your box with crumpled paper, tissues, etc.
Place catnip or their favorite treats inside.
Lightly tape the top closed and let your cat attempt to "break into" the box.
Apps for Cats
If you haven't heard, there are now games designed specifically to entertain your cat…on your phone. Yes, you heard us right. Here are a list of FREE Android and iOS apps you can download for your purr-fect friend:
Friskies CatFishing 2
Friskies JitterBug
Petcube App
Pocket Pond 2
Catch The Mouse Cat Game
Paint for Cats
Protecting Your Pet During the Holidays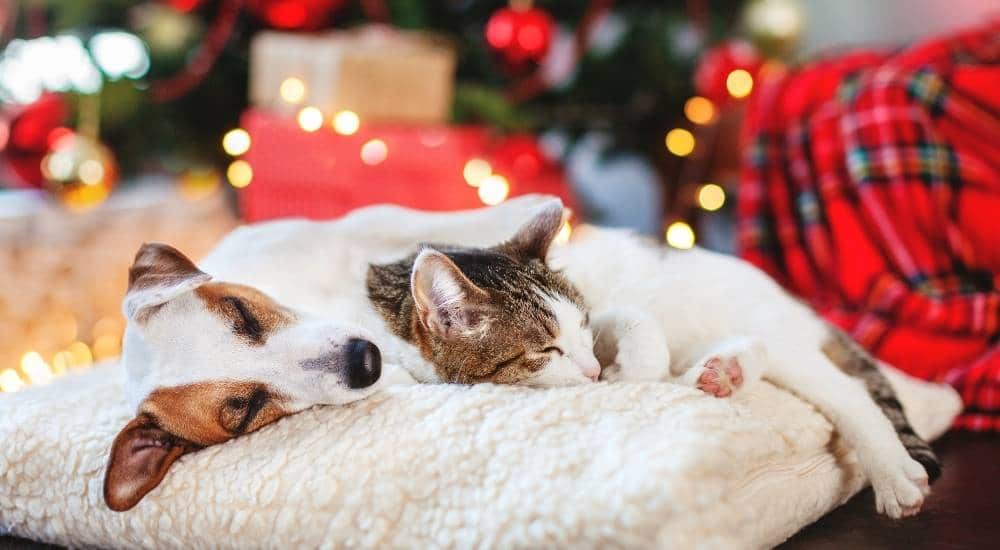 As we spend more time with our silly furbabies, we know just how much they love to explore their big, wild world and how much trouble they can get into. If you're wondering what to give your best bud for the holidays, look no further than Prudent Pet! We offer flexible, customizable pet insurance that will give you some peace of mind this year; and we know we could all use a little bit of that.
At Prudent Pet, we help you keep your promise to your pets. Get a FREE cat or dog insurance quote today or give our friendly team members a call at 888.820.7739.