The Halloween season is right around the corner and so is National Black Cat Day on October 27th. Coincidentally in accordance with the Halloween time of year, National Black Cat Day is important because many avoid adopting or purchasing black cats due to the negative stereotypes. Black cats spend 13% more time in shelters than any other cat, something no animal should have to endure.
The holiday was instituted to increase the adoption rates of black cats, so please keep your mind open to all color cats. Just because history is mean to these dark creatures doesn't mean the present has to be cruel too.
While black cats are sometimes viewed as a negative omen, such as when a black cat ran onto the Chicago Cubs field, thus cursing them from ever winning a world series, they're incredibly prevalent in pop culture. Some of the most famous cats are black cats, like The Cat in the Hat and Sylvester from Looney Tunes. But before we get into that, let's dive into why black cats are viewed poorly.
Black Cat History
Black cats have always been viewed suspiciously, even before North America was colonized. When the devout-Christian Pilgrims made their way to America, they denounced anything involving Satan. Black cats were often correlated with Satan because Pope Gregory IX declared them a "creature of the devil" in 1233. Because of this, Pilgrims colonizing in America were killed if they were seen with a black cat.
The suspicion began centuries ago, and it carried into semi-modern times when famous author, Edgar Allen Poe wrote "The Black Cat" in 1843 about a demon cat that often tried to kill his owner. The cat eventually forced his owner to murder his wife and was turned into the police by his cat, finding the body.
These are just a few reasons why black cats are viewed in such a negative light and, unfortunately, why they get adopted less than cats of other colors. We need to combat these poor stereotypes and shift our focus to why black cats deserve to be treated like every other pet.
Famous Black Cats
Its obvious black cats aren't evil, and these famous black cats can prove that. None of these transforms into a witch or murders humans; they're simply lovable kitties who deserve to be recognized as great cats.
The Cat in the Hat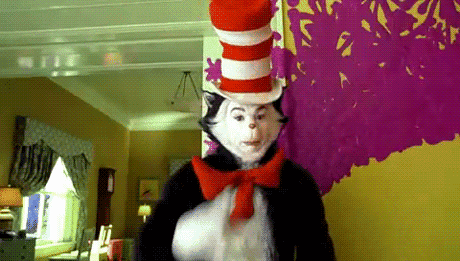 Ok, fine, maybe he isn't completely black, but he still counts! The Cat in the Hat plays a central character in Dr. Seuss children's books to help teach literature and has even appeared in his own movie. There's nothing scary or evil about this large kitty.
Snowball II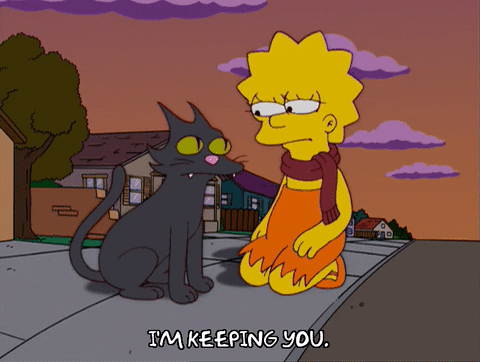 Known for being on The Simpsons, Snowball II earned her name after Snowball I passed away. While Snowball II isn't an integral Simpsons character, she's well-known by any fan of the long-running cartoon sitcom.
Blackie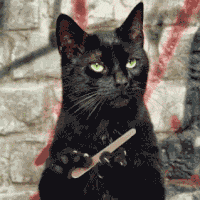 This friendly feline was the world's wealthiest cat after his antiques-collecting owner left him $12.5 million in 1988. Ben Rea, Blackie's owner, refused to mention his family in his will and chose to leave his fortune to his cats and several cat charities in their place.
Felix the Cat
Millennials might not remember this black cat, but we do! Felix starred in his own show during the silent film era in 1919. He's rated as one of the most recognized cartoon characters in film history and was revived several times up to the 2000s.
Adopt a Black Cat Today
The whole point of this holiday is to increase adoption rates of black cats, so tell your friends and spread the word. There are some beautiful kittens in shelters without a home just because their fur is black.
They're not creatures of the devil and don't morph into witches at midnight on Halloween. During this Halloween season, open your mind to black cats and stop spreading the nasty stereotypes.
Are you a black cat (or any cat for that matter) lover and want to make certain your kitty's health is covered? Discover the benefits of cat insurance so you can be ready for anything that comes your way. We look after you and your pets, so insure your furry feline today, whether they're black, white, or somewhere in between.